Ruby - "Red"
'Clear'
Not really a 'eye color'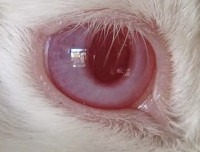 Thanks sneaky_dragon; Talia

Thanks Benjamin/EBRR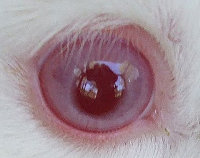 source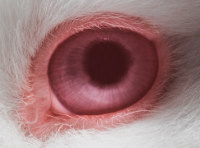 source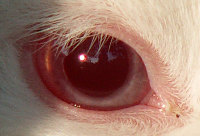 source "Ruby-eyed whites, or REWs, are albino rabbits, and their red eyes are a product of their lack of melanin pigments. Because no melanin is produced, there is no color and what we see is the color of the blood vessels within the eye." - source
Sectoral heterochromia
Heterochromia Iridum
Sectorial depigmentation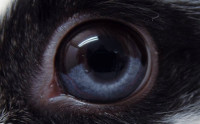 Thanks D.Sauve & Daisy!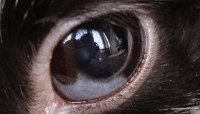 Thanks Bao Bao & sneaky_dragon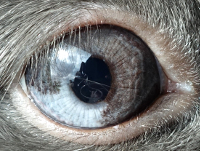 Thanks Colin & /u/Foinz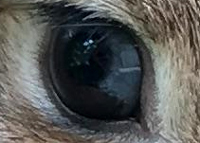 Thanks Bunny & /u/parisskent

Thanks Linus & /u/CourtSideDrama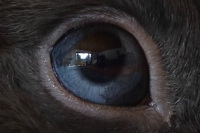 Thanks Colin & /u/Foinz

Thanks Leeloo & Mekasha Shea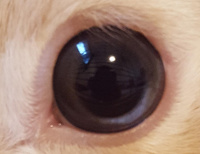 Thanks Pumpkin & Arehc_89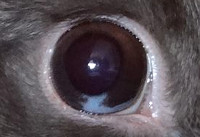 Thanks EmW. & Wilda


Thanks D.Marie & Mimsy Borogroves!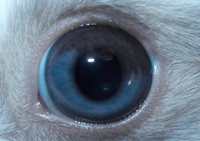 source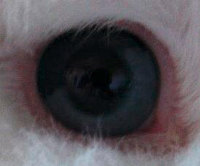 source
source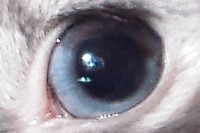 Thanks IngridP. & Grayson!

source "Part of the iris is a different color than the rest, with colors appearing in sections" - source
Mottled or Marbled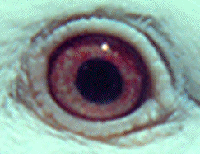 The above picture is an example of a mottled or marbled eye, but from a dove, source. "The chinchilla gene can mess with eye color. It can cause blue, blue-gray or mottled eyes in rabbits that are not dilute otherwise, and brown eyes in dilutes such as squirrels." - Rabbit Smarties If you have or know of any examples of rabbits with mottled or marbled eyes please let me know at web at vgr1.com, thanks! NOTE: Also Please contact Medirabbit as they are also looking for good mottled, sectoral heterochromia, and other eye anomalies examples.
Flash Red

Thanks Buddy & DonnaK.
Flash Red + Cataract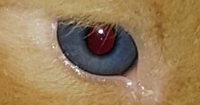 Thanks Pumpkin & nursejoy16
BunnyGirl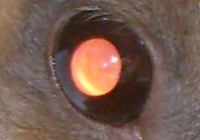 Thanks Pluisje & KittyKate_90.
source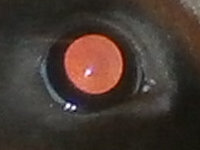 Thanks Buster vonHoppinflop
Owner of bookman
"White" Cataract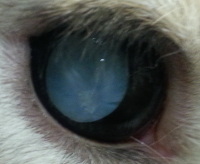 Thanks Spock & R.Treyz/EBRR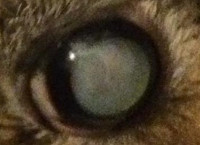 Thanks to 15 year old Miss Dolley Hopsalot & EmilyL.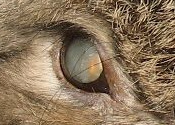 Thanks Do & J.Antol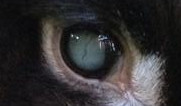 Thanks Penny & T.Martin@Rabbitron

Thanks Buddy & DonnaK.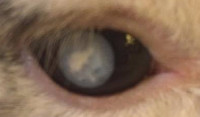 Thanks Chester & J.Goodman A medical condition in which the lens of the eye becomes progressively opaque, resulting in blurred vision. If your rabbit's eye is white see a rabbit savvy vet ASAP!